---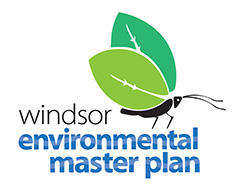 Windsor Environmental Master Plan
The draft of a revised Windsor Environmental Master Plan is available for public review and comment until January 2018. Visit the City of Windsor website to review the plan, comment using email or to fill out a survey. City of Windsor Environmental Master Plan review.
---
IAGLR 2018 Toronto
June 18-22, 2018
Fellow researchers from around the world will gather in Scarborough, on the green edge of Toronto, for IAGLR's 61st annual Conference on Great Lakes Research. A great program is in store with four days of scientific sessions and speakers focusing on our theme Great Science for Tomorrow's Solutions. Mark your calendars for June 18-22, 2018. You won't want to miss it!
---
Fermi 3 Website

Check out the website of the international coalition to stop Fermi 3.
---
Ojibway Website

A website dedicated to protecting the integrity of the Ojibway Complex. Check it out.
---