---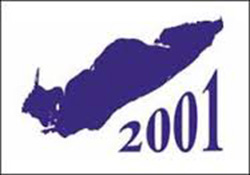 8th Binational Meeting of the Lake Erie Millennium Network
Tuesday, February 21 to Thursday, February 23, 2017
University of Windsor
Registration required
The theme of this year's meeting is "Status of Lake Erie – Understanding the Nearshore and its Connections". Please see the flyer for details and for the preliminary program. For more information and to register, please visit LEMN website. Discounted early bird registration is available until January 31.
---
ErieHack $100,000 Information Session
Tuesday, February 28th from 1pm - 3pm
EPICentre – 401 Sunset Avenue, University of Windsor
Registration required
You are invited to participate in the groundbreaking cross-border ErieHack competition - with $100,000 in prizes on the table – that engages clean tech & environmental sustainability around Lake Erie. Visit ErieHack for more information. Space at the Information Session is limited – so please REGISTER as soon as possible by emailing: Irek Kusmierczyk, PhD Director of Partnerships - WEtech Alliance ikusmierczyk@wetech-alliance.com.
---
IJC Public Meetings
The International Joint Commission will be holding public meetings to gather information from the public on the IJC's draft Triennial Assessment of Progress (TAP) report and the Progress Report of the Governments of Canada and the United States under the 2012 Great Lakes Water Quality Agreement.
Comments on both the IJC's draft TAP report and the Governments' Progress Report are welcome until April 15, 2017 via email to ParticipateIJC@ottawa.ijc.org, online at ParticipateIJC.org and at the public meetings mentioned below.
March 21, 2017 - Detroit, Michigan - Outdoor Adventure Center, 1801 Atwater Street, 6:00pm - 9:00pm Register today
March 22, 2017 - Sarnia, Ontario - Lochiel Kiwanis Community Centre, 180 College Avenue North, 1:30pm - 4:30pm Register today
March 23, 2017 - Toledo, Ohio - University of Toledo Lake Erie Center, 6200 Bay Shore Road, 6:00pm - 9:00pm Register today
---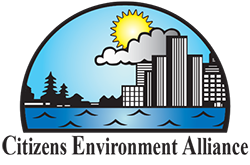 CEA 2017 Annual General Meeting
2:00 PM Saturday, March 25, 2017
Roseland Golf & Curling Club, 455 Kennedy Drive West, Windsor, ON
3:00 PM Guest speaker: Jesse Gardner Costa - Ojibway Shores Natural Heritage Inventory & Evaluation Report
All current CEA members and supporters are invited to the CEA's 2017 Annual General Meeting. Current issues will be discussed, last year's accomplishments will be reviewed, new business can be introduced and this year's board members will be elected. Get directions to Roseland.
---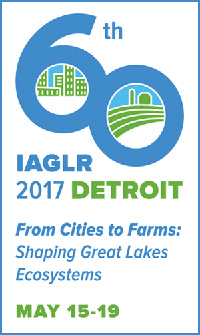 60th IAGLR 2017 Detroit
May 15-19, 2017
Fellow researchers from around the world will gather in Detroit for IAGLR's 60th annual Conference on Great Lakes Research. A great program is in store with four days of scientific sessions and speakers focusing on the theme From Cities to Farms: Shaping Great Lakes Ecosystems. Mark your calendars for May 15-19, 2017. You won't want to miss it! View IAGLR 2017 website.
---
Fermi 3 Website

Check out the website of the international coalition to stop Fermi 3.
---
Ojibway Website

A website dedicated to protecting the integrity of the Ojibway Complex. Check it out.
---